SOLD OUT! Waitlist available. Join Cathy in exploring the awe-inspiring biodiversity of the Galapagos Islands. Your Ecuador adventure starts in Colonial Quito. Nestled between lush mountains, Quito is South America's oldest (and the world's highest) capital city. Explore Old Town, a UNESCO heritage site studded with handsomely restored Colonial homes and monuments, lively plazas and art-filled Churches. You will have an opportunity to get a taste of the Ecuadorian Sierra culture before departing for the Galapagos Islands, where you will board the Beluga. This first-class power yacht will be your home for the next week as you explore the untamed wildlife and diverse landscapes found nowhere else on earth. Ranging from Volcanic created moon-like terrain to lush tropical beaches, and home to an astonishing array of animals, both on land and in sea, you will discover why the Galapagos Islands inspired Darwin's Theory of Evolution and visitors here routinely praise their experience as wildly exceeding their highest expectations.
November 22 - December 2, 2021

$4,999 USD
Price per person land only $4,999 USD based on two sharing and a minimum of 10 passengers. (Limited to a maximum of 12) Not included: National Park fee ($100 USD paid locally), international & domestic flights, travel insurance, personal expenses, meals not specified, excursions not mentioned in the Itinerary, wetsuit rental aboard the Beluga, and tipping. Single supplement $2,499 USD. Private transfers are available at additional cost for those not arriving at the same time as the group. Hold your space with a $1,000 non-refundable deposit.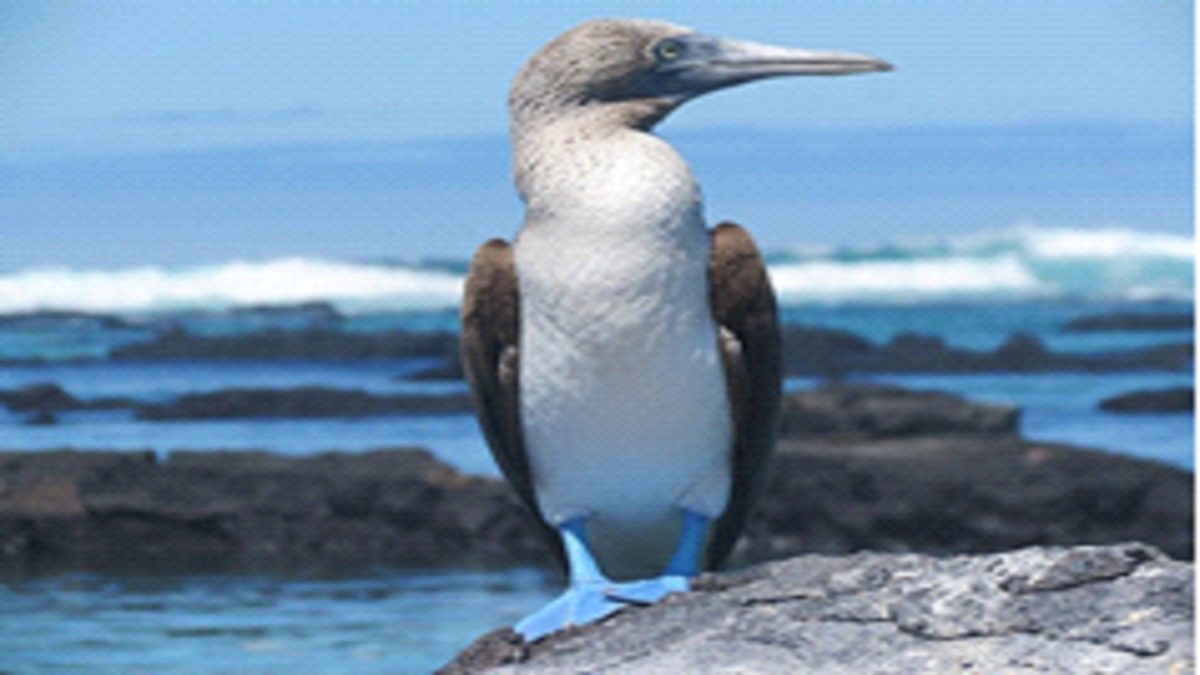 Your package includes:
● Accommodation, meals and tours as per the itinerary
● Multilingual naturalist and tour guide
● Use of the kayaks and snorkel equipment on board
the Beluga
● Group arrival and departure transfers
Itinerary:
Monday 22 November – Quito
Arrival at Quito International Airport where you are met by our local guide and transferred by private vehicle to our hotel, Casona la Ronda.The rest of the day is at your leisure. Enjoy the vibrant and sophisticated culinary scene.
Tuesday 23 November – Quito – (B)
Your tour of Quito starts in the Colonial centre of South America's oldest capital (close to 500 years old), with its narrow streets and hanging balconies. The tour includes: Independence Plaza flanked by the presidential and archbishop palaces; La Compania Church, considered the most beautiful church in the Americas; and El Panecillo Hill for a panoramic view of the city and the 'Virgen de Quito', the only Madonna with wings. The tour finishes 15 miles north of Quito to the Equator Memorial at latitude 0, where you will visit the Ethnographic Museum and demonstrations of the effects of being on the Equator.
Wednesday 24 November – Quito – Galapagos – (B,L,D)
You are transferred by hotel shuttle for your flight to the Galapagos, where you board the MV Beluga and begin your cruise. First stop is to the Highlands of Santa Cruz, where giant tortoises can be seen in the wild. Afterwards, visit the Charles Darwin research facility and National Park information centre, which houses a giant tortoise and land iguana breeding program.
Thursday 25 November – Sombrero Chino & Rábida Islands – (B, L,D)
You will visit Sombrero Chino, a small volcanic island just off the southeast tip of Santiago. The name Sombrero Chino, meaning "Chinese Hat", describes the shape of the island. There you will see Sea lions, marine iguanas and the Galapagos penguin.
Friday 26 November – Isabella Island – (B,L,D)
The largest of the Galapagos Islands, Isabella Island was formed by five active volcanoes fused together. Wolf Volcano is the highest point in the entire Galapagos at 1707m. You will explore Volcano Sierra Negra, which has a caldera 10kms in diameter; and Puerto Villamil, a charming small town with a white sandy beach and a Tortoise Breeding Station and flamingo lagoon. You may also visit the Tintoreras or Los Humedales, conditions permitting.
Saturday 27 November – Isabela Island – (B,L,D)
Your first stop today is Punto Moreno in the central southwestern coast of Isabela Island. From there you will enjoy spectacular views of Volcanoes Alcedo, Sierra Negra and Cerro Azul. Next you head to Elizabeth Bay by dinghy, where you can see penguins on the small islets in the bay. The bay is also home to 3 species of mangroves and sea turtles and rays can usually be seen in the waters surrounding.
Sunday 28 November – Isabella Island – (B,L,D)
Your first stop today is at Urbina Bay at the foothills of Alcedo and Darwin Volcanoes. Geologically speaking, this is a fascinating place. Urbina Bay was formed by an up-lifting of the seafloor that occurred in 1954. Here you will see colourful land iguanas and giant tortoises. Afterwards, you head to Tagus Cove, a natural harbour where whalers and pirates left their ship's names painted or carved on rocks years ago. Your naturalist will take you uphill to Darwin's Crater saltwater lake.
Monday 29 November – Isabella-Fernandina Island – (B,L,D)
Today you explore the youngest (and still active) volcanic island, Fernandina. Visit Punta Espinoza, a place famous for its large colonies of marine iguanas as well as the habitat for unique species of birds like the flightless Cormorant, Galapagos penguin, and Galapagos hawk. Afterwards, dinghy rides along the cliffs allow you to see the partially sunken cave at the water's edge of Punta Vicente Roca. Here you can find resident Nazca boobies, blue-footed boobies and flightless cormorants.
Tuesday 30 November – Santiago and Bartolome Islands – (B,L,D)
Santiago Island is known for its wide variety of sea lions, marine iguanas, Sally Lightfoot crabs and fur seals. We will take a walk along the rocky coastline of Puerto Egas to view some of the Galapagos best tide pools. Once the site of a salt mine, you can still see some ruined buildings and rusty equipment. The mine itself is in a volcanic cone which has a small shallow lake that fills up with saltwater and houses flamingos. Later, we visit the small island of Bartolome (or Bartholomew). Situated in the centre of the archipelago, more than 10 islands can be spotted from the viewpoint at the top on a clear day. Sea lions and penguins caper around Pinnacle Rock, and there is a lovely golden-sand beach for swimming and snorkelling.
Wednesday 1 December – North Seymour Island – Quito (B)
Your last Galapagos visit will be to North Seymour, a small island formed by an uplift of submarine lava thousands of years ago and covered by low bushy vegetation. home today for native Palo Santo trees, colonies of blue-footed boobies, swallow tailed doves and frigates.
Your guide will then accompany you back to Baltra for your return flight to Quito. There you can enjoy the lively city at your leisure.
Thursday 2 December – Departure home
Hotel transfer to the airport for international flights home.
To book contact:
Phone: (250)480-0008 or Toll free: 866-544-0008
Email: info@nichetravel.ca
1889 Oak Bay Ave Victoria BC V8R 1C6 Reg. 63139