Welcome
"I have been traveling to Australia for more than a decade now, and it keeps drawing me back again and again because I discover more to enjoy single every time. The country is vast and has so many facets, so many nooks, and crannies as yet unexplored by travelers that the opportunities to find something unique, something off the beaten track are almost endless. This journey fits in well with our other adventures in this country in terms of Big Five being fully sustainable in Australia."
-Ashish Sanghrajka
Day By Day Itinerary
Day 1: Adelaide, Australia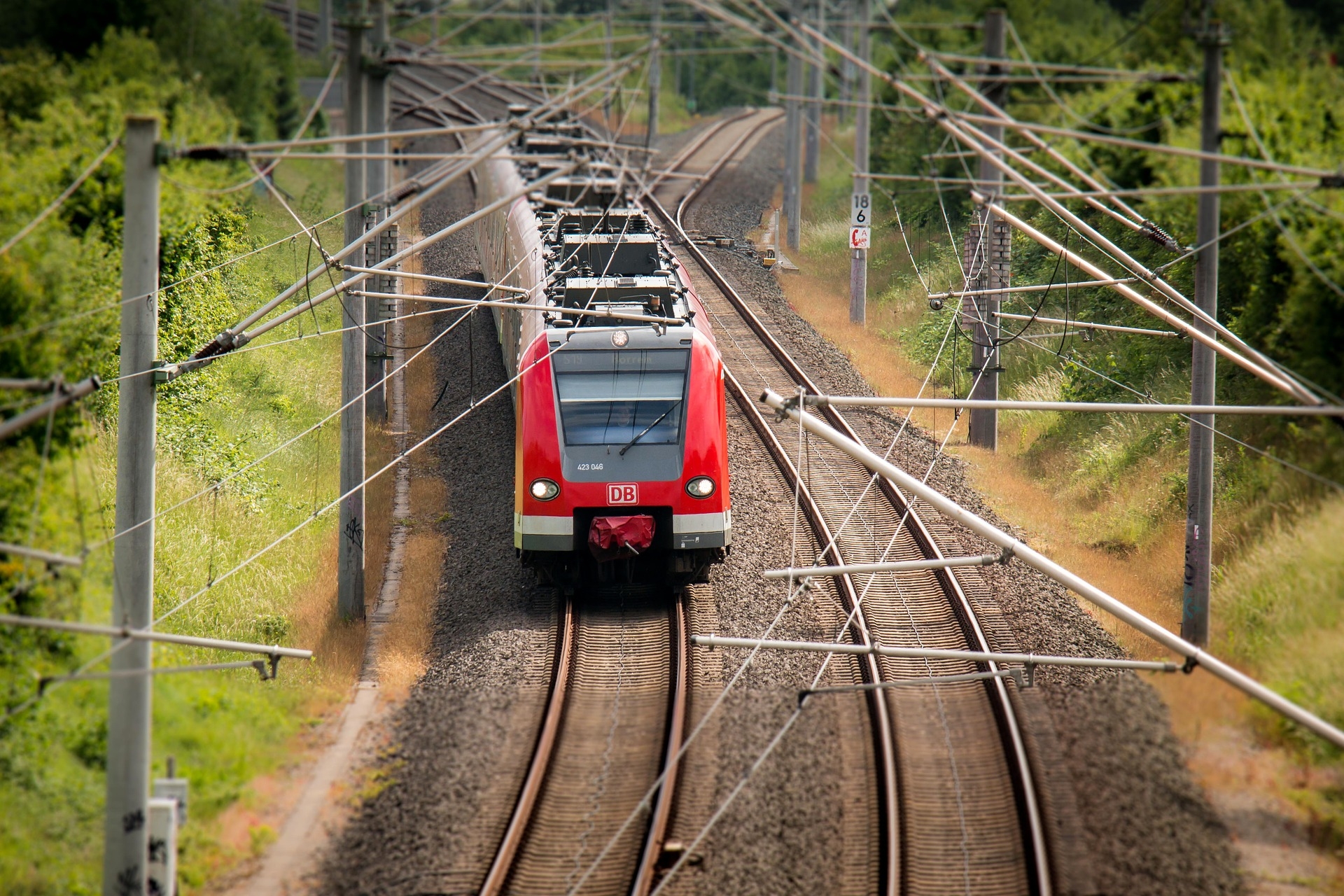 Welcome to Adelaide! Upon arrival at Adelaide Airport, you will be greeted by your Big Five representative who will hand over your Australian documentation and transfer you by private vehicle to your accommodation. The Majestic Roof Garden Hotel is an inner city hotel that radiates personality and charm. The interiors of this 120 room hotel are cosmopolitan with lots of space and light, dressed in the softest shades of earth with the sparkle of precious metal. Ambient lighting integrates perfectly with a concept of less is more. A few steps from the foyer will put you in the heart of the vibrant East End with the CBD and Rundle Mall nearby. A leisurely stroll down Adelaide's elegant tree-lined streets, through pretty parks and past stone churches, will unveil a different side to the quiet achiever of Australian cities. You only need to scratch the surface to find a celebration of the cultural, artistic, gastronomic and the sporting facets of the city.
The remainder of today is at leisure to explore the full menu of options offered, including a tram ride from the city to the seaside town of Glenelg; a visit the Central Market, the largest fresh produce market in Australia; a stroll along North Terrace and the Botanic Gardens; discover North Adelaide, known for colonial architecture; take in the Museum of South Australia and the Art Gallery; or go to the National Wine Centre to sample wines from more than 60 wine regions across Australia at the National Wine Center. Consider stopping by one of the cafes of Rundle Street and the fish and Asian cafes of Gouger Street. Intercontinental Hotel – Deluxe Room.
Day 2: Adelaide / Port Lincoln / Gawler Ranges
Today you will be met at your accommodation by your private driver and vehicle and transferred to Adelaide Airport for your onward flight to Port Lincoln (quoted separately). Upon arrival at Port Lincoln, you will be welcomed by your tour leader.
Your first stop will be to see a colony of wild koalas at Mikkira Station near Port Lincoln. Then you travel through farming land to Wudinna, population 600. You will pass Wudinna Rock, an impressive granite outcrop, as you travel into the outback to Kangaluna Camp. This afternoon, you begin a wildlife experience in search of outback animals that thrive in this environment. Expect to see three species of kangaroos as well as emus and many birds. Return to Kangaluna after sunset drinks at Kolay Mirica Rocks (organ pipe formations). Kangaluna Camp – Tent (B/L/D)
Day 3: Gawler Ranges
Today you will visit an ochre pit and drive to spectacular Lake Gairdner, a large endorheic salt lake in central South Australia. When in flood, the lake is considered the third largest salt lake in Australia. Its glistening white salt pan is set in a dramatic red landscape. Here you can walk on the surface of the lake and look north to see the endless white plains and the striking red surroundings. The red dunes along the lake yield many animal tracks, flowers in spring, other interesting flora and an array of birds. Photo opportunities are endless. In the afternoon drive through a changing landscape such as cigar-shaped volcanic rock formations. You may see emus and red, western grey and euro kangaroos as you drive through the ancient outback range. After dinner, this evening, enjoy extraordinary stargazing using a computerized telescope. Kangaluna Camp – Tent (B/L/D)
Day 4: Gawler Ranges
This morning you will walk on Lake Sturt in the Corrobinnie Depression to see the range of colors and patterns in the bed of the old lake. This is a geological marvel, with many interesting rocks. Continue around the lake to Mt. Sturt, taking short walks to observe a diversity of plants and trees. Return to the camp early and take the opportunity to search out some of the 110 species of birds. Sunset drinks will finish the day at Sturt's lake. Kangaluna Camp – Tent (B/L/D)
Day 5: Gaweler Ranges / Port Lincoln / Adelaide
Early this morning, you drive to Baird Bay, where you board a boat for a five-kilometer/three-mile journey to a lagoon at Jones Island near Cape Radstock, which, at 160 meters/525 feet, is one of the highest sheer points on the southern coast of Australia. Here, you can watch bottlenose dolphins ride the bow wave of the boat. Then you have the delightful chance to join these magnificent mammals in shallow water. Then, you cross the bay to visit a resident colony of rare Australian sea lions and experience playing face to face with these agile and friendly mammals in protected shallow lagoons. Afterwards, depart Baird Bay and visit Venus Bay, Elliston, and enjoy the magnificent coastal scenery along the way. Your tour will conclude at the airport, where you connect with your onward flight to Adelaide (quoted separately). Upon arrival at Adelaide Airport, you are greeted by your private driver and vehicle and transferred to your accommodation. Intercontinental Hotel – Deluxe Room (B/L)
Day 6: Adelaide / Cairns / Port Douglas
Today you will be met at your accommodation by your private driver and vehicle and transferred to Adelaide
Airport for your onward flight. Fly Adelaide to Cairns (quoted separately), where you will be met by your private driver and vehicle and transferred about an hour to your accommodation.
Picturesque Port Douglas on Four Mile Beach attracts visitors with its old-fashioned charm, wide tree-lined streets, and superb holiday attractions. Located just an hour's scenic drive north of Cairns, Port Douglas offers visitors superb accommodation, restaurants and attractions. The Great Barrier Reef is just 15 km/9.3 mi off-shore and is world famous for some of the finest snorkeling and scuba diving to be found anywhere. There are over 1,000 islands in the Great Barrier Reef and the best are accessible from mainland Tropical North Queensland. Port Douglas Peninsula Boutique Hotel – Ocean View Suite (B)
Day 7: Port Douglas
This morning you will be met at your accommodation by your private guide and vehicle for your exploration of the ancient Daintree National Park. For your tour today please bring a hat, sunscreen, insect repellent, swimsuit, towel and bottle of water.
Daintree National Park is a vast area of tropical rainforest wilderness that is home to the oldest rainforest in the world! In Far North Queensland, it has a high concentration of plant and animal species that are found nowhere else on the planet. The Eastern Kuku Yalanji Aboriginal people are the traditional owners of the park. You will travel north along scenic coastal roads to Cooya Beach. (Kuku Kuku), a traditional fishing ground of the Kuku Yalanji people. This unique coastal site has three diverse ecosystems – beach, mangroves, and coastal reef. Here one of the Kubirri Warra brothers will teach you how to throw a spear and other Aboriginal hunting techniques. Walk with the brothers on their traditional land as you learn how to track and hunt for fish, mud crabs and mussels through the mangroves. The brothers demonstrate different Aboriginal artifacts.
Then, travel further north to the Mossman Gorge Centre. At Mossman Gorge, you will be welcomed with a traditional 'smoking' ceremony, conducted by an Aboriginal member of the community with specialized cultural knowledge. The belief behind the ceremony is that it will protect you while you are in Kuku Yalanji country. Later, return to your hotel. Port Douglas Peninsula Boutique Hotel – Ocean View Suite (B/L)
Day 8: Port Douglas / Great Barrier Reef
Today, you will be met at your accommodation by your private driver and vehicle and transferred to Cairns
Marina, where you set out on your Great Barrier Reef cruise that includes an overnight glamping experience! For this experience of a lifetime, Sunlover Catamaran takes you to Moore Reef at the very edge of Australia's Continental Shelf, where you discover a marine world that offers a kaleidoscope of color and brilliance.
Experience firsthand the majestic Great Barrier Reef, a coral reef that stretches some 2,000 km/1240 mi. along the Queensland coast. It is one of the seven wonders of the natural world. With some of the most spectacular clear waters populated with more than 10,000 fish and marine species and the stunning corals, it is on the bucket list of every serious and most casual divers and snorkelers. Dotted amongst its turquoise waters are hundreds of uninhabited islands.
Scuba dive or snorkel this magical marine world; or opt to stay dry and explore from the comfort of a semi-sub, just one meter/three feet underwater. Watch the fish feeding, join in the touch tank presentation, and enjoy the glass bottom boat.
After the day guests have departed, just you and a few other guests are left to explore the wonders of the night sky. After your three-course BBQ dinner, enjoy a night time marine life presentation in the underwater observatory. Then, there isn't a more quintessential Australian experience than sleeping outside in a swag (hammock), under a billion stars. Imagine, stargazing from a hammock while floating on a pontoon on the outer Great Barrier Reef!
Great Barrier Reef – Sleep Out (B/L/D)
Day 9: Great Barrier Reef / Cairns / Sydney
Mid-morning, the catamaran returns to the pontoon for another exceptional day of activities at the reef. This afternoon, you depart Moore Reef Pontoon by helicopter and return to Cairns, where you will be transferred to Cairns Domestic Airport for your onward flight. Fly Cairns to Sydney (quoted separately). Upon arrival in Sydney, you are welcomed by your private driver and vehicle and transferred to your accommodation.
Sunny and stylish, energetic and inviting, Sydney shines all year round. Ferries, yachts, jet boats and harbor cruises share the sparkling waters framed by the world famous white sails of the Opera House and coat hanger-like Harbor Bridge. The colonial sandstone warehouses of the lively Rocks district nestle at the foot of tall glass towers and contrast with the modernity of the neighboring Darling Harbor. Langham Hotel – Grand Langham Room (B)
Day 10: Sydney
This morning, you make your way independently to the bicycle office to begin your private Sydney tour. This unusual four-hour bike, in the company of your guide, takes you to all the iconic sights, including many you might miss on your own. The guide gives you the information you need to get the most out of your trip to Sydney. Ride past the Sydney Opera House, Sydney Harbor's yachts, Harbor Bridge, Darling Harbor, the Royal Botanic Gardens, Hyde Park, the Anzac War Memorial, Chinatown, Sydney Tower, Parliament House, Queen Victoria Building, Museum of Contemporary Art, Art Gallery of NSW, and more! Enjoy a stop at a local pub. At the end of your ride, enjoy a short stroll to the Sydney Opera House for your scheduled tour. This cultural and architectural masterpiece is the city's foremost and most famous attraction and is home to some of the world's most celebrated performing arts companies. This hour-minute tour offers you the opportunity to experience the Sydney Opera House in its daily operation. You are guided into its theatres for a fascinating account of its history and architecture and introduced to performing arts in Australia. Later this afternoon, you will be met at your accommodation by your private guide for a walking tour of infamous The Rocks that will last about an hour and a half. Your experienced guide entertains you with lively tales from Sydney's colorful and eccentric past while you savor the ambience of its vibrant present. Hear how The Rocks was inhabited by that first fleet of convicts arriving on the rocky shore of Sydney Cove in 1788, thus launching the British Australian story.
Your guide will share with you this story of triumph over tragedy and introduce the characters from this early convict settlement era. Still to be seen today are the storehouses, pubs and working class cottages from the time when this place took on all of the characteristics of a dockside area and a disease-ridden slum. Today The Rocks is renowned for having the oldest streets in Sydney, which are dotted with beautifully restored 19th-century buildings. You will weave your way through hidden narrow alleyways, along charming cobbled lanes, and into shady courtyards, linger by quaint terrace cottages and visit a gothic church. Then return to your hotel. Langham Hotel – Grand Langham Room (B)
Day 11: Sydney
Today is at leisure to explore Sydney on your own. The city offers a many attractions to suit any interest: sailing or motor cruise on Sydney Harbor; a visit the Sydney Aquarium and Taronga Park Zoo; surfing lessons at Bondi or Manly Beach; shopping at one of the well-known malls such as Pitt Street Mall, the Queen Victoria Building and Oxford Street Paddington; taking an exhilarating scenic seaplane flight over the beaches and spectacular Sydney Harbor. Explore museums, art galleries, or take a day trip to the wine region. The options are many. Langham Hotel – Grand Langham Room (B)
Day 12: Sydney
This morning is at leisure. Early this evening make your way independently to Sydney Harbor Bridge Climb for an exhilarating first-hand experience of one of the world's most famous icons! All climbers must wear suitable enclosed rubber soled shoes such as runners, track or hiking shoes. PVC and leather soled shoes are unsuitable. Every climber will need to pass a breath-test (for a blood alcohol limit of 0.05% or less) before being allowed to climb. Check in for your twilight bridge climb. Absorb a 360 degree panorama of Sydney on this unusual climbing experience. During this three and a half hour, small group adventure, you will climb stairs and catwalks not previously opened to the public, and wind your way through a tangle of hatchways and steel girders suspended above the traffic. You'll see the place where the arch was joined for the first time making Sydney Harbor Bridge history and access walkways only recently used exclusively by maintenance teams. At the top you will climb between the arches to the summit, 134 meters above the water, and see all of Sydney laid out before you. Along the way, a climb leader will share the bridge's rich history leaving you in awe of this incredible feat of engineering. Langham Hotel – Grand Langham Room (B)
Day 13: Sydney / Depart
Today you will be met at your accommodation by your private driver and vehicle and transferred to Sydney
Airport for your onward flight. (B)
Included In The Tour Cost:
Hotel accommodations as indicated in the itinerary, including taxes and service charges
Meals as indicated (B-breakfast, L-lunch, D-dinner)
Services of an English speaking guide during all included excursions on a private or shared basis as mentioned
All transfers in an air-conditioned vehicle
Entrances at parks, sites, and monuments
Internal airfare: Adelaide / Port Lincoln / Adelaide / Cairns / Sydney
Glamping overnight
Comprehensive assortment of pre-tour materials and amenities
Big Five's 24-hour White Glove Service® guest assistance
Complimentary one year membership to One More Generation, including adoption of an endangered species
Not Included In The Tour Cost:
Any international airfare; Any passport or visa fees; Travel insurance (which is strongly recommended); Excess baggage fees; Items of a personal nature; Telecommunications fees; Laundry services; Gratuities to guides, drivers, and porters; Meals and services not specified.
Other Information
An Electronic Travel Authority (ETA) is required to travel to Australia. Your ETA is included in your tour package. Certain lodges require appropriate dinner wear including gentlemen wearing a jacket for dinner.
The Big Five Edge
At Big Five, you are working with one of the most experienced groups in the travel industry. Our Destination Specialists receive 900+ hours of in-destination and in-office training annually; and have a combined average 20 years' experience in travel.
Big Five is in the top one percent of luxury tour operators to place on Travel+Leisure magazine's A-List. Our Destination Specialists have appeared on this distinguished list of top travel professionals from 2009 to 2015. This list validates the value of experience. This recognition is achieved by going through unbiased questioning and itinerary planning, and it is not based on voting by magazine subscribers.
White Glove Service® Guest Assistance
Big Five provides a personal experience that begins with a live person answering each call promptly during business hours. Our 24-hour White Glove Service® guest assistance desk is manned by a team of specialists available 365 days from anywhere in the world. WGS® is your:
Personal concierge service for anything from dinner reservations to hard-to-get special event tickets
Assistant to relay messages to family and friends, to help arrange private air charters and other details
Emergency specialist who is there to tackle any emergency situation from lost luggage to stolen passports to emergency medical assistance
Information kiosk for all the latest news, weather, airline delays; whatever information you need to make your journey run more smoothly
Organizer who can coordinate special events such as a birthday or anniversary dinner, flowers or gifts
Our Destination Specialists combine creativity with their impressive knowledge to customize clients' journeys to meet each guest's interests, whether that is honeymoon couples, families or special interest groups.
Big Five guests benefit from our partnerships with properties and suppliers who have strong sustainable ethics built into their operations, which assures each guest will experience the best a destination has to offer. As part of our commitment, we employ local professional guides and drivers in each destination; and we support local initiatives dedicated to cultural preservation and habitat conservation.